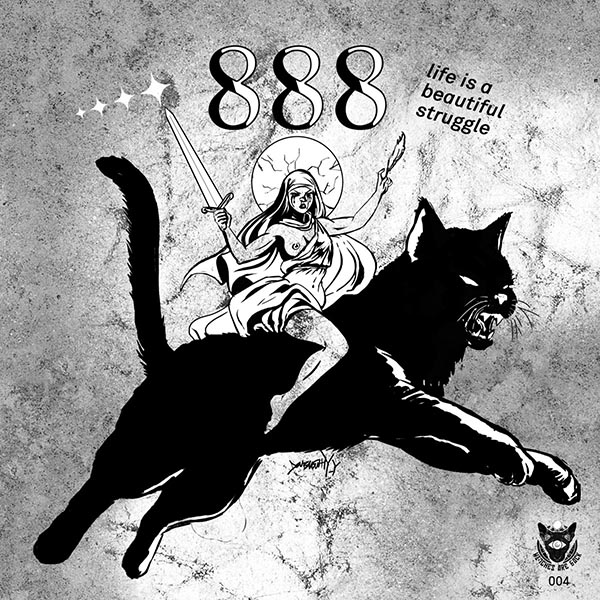 Debut EP with freshly combined electro pop/techno/noisy music provided by 888, from San Francisco.
Losing love, losing some parts of self, losing home, losing a mother figure, losing childhood, giving up some cultural and familial upbringing for personal growth, losing security and uncertainty, letting go of the past.
This is an auditory representation to the stages of grief or created episodes from a lifetime of experiences. Expressed and felt through its beats, sounds and frequencies.
LISTEN:
WITCHES004 – Tracklist:
1 – Caught In The Undertow (feat. Lacey Patterson)
2 – I Don't Feel at Home in this World Anymore
3 – Caught In The Undertow (Max Gardner Remix)
4 – Dear Beloved, Stay Resilient
Artwork by Doublewhy_y
Mastering by Giovanni Latosa