Witches Are Back is an independent international artists collective, originated from different underground scenes, totally disjointed from mainstream business' dynamics, with a strong political focus on intersectional transfeminist activism and explicit esoteric contents.
The project was born in Rome in 2010 and moved to Berlin in 2015, where magical beings from all over the world have joined the team.
The aim is to give underground artists more sexism free and queer safe spaces to express themselves in professionally organized events that include art performances, exhibitions, concerts and clubbing, to promote and support creative talent, giving new impulses to alternative cultures. Through more than 10 years activity, W.A.B. inspired generations of creatives and activists, connecting for the first time the concepts of witchcraft, militant transfeminism and queer activism.
In 2020 Witches Are Back gives life to a music label and a radio broadcast.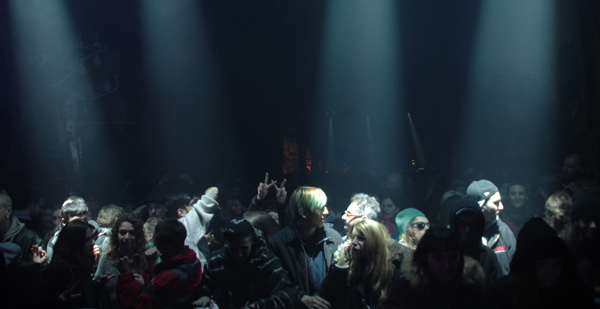 The crew produced events in Rome, Berlin, Leipzig, Prague, Palermo, Milan. Every time that's a huge knowledge and emotions sharing experience for everybody's involved.
Willing to expand, connect, spread, seed, the witches love to get in touch with humans and groups sharing the same view of reality. If you like our ideas and activities, propose, take part, or simply get in touch with us.