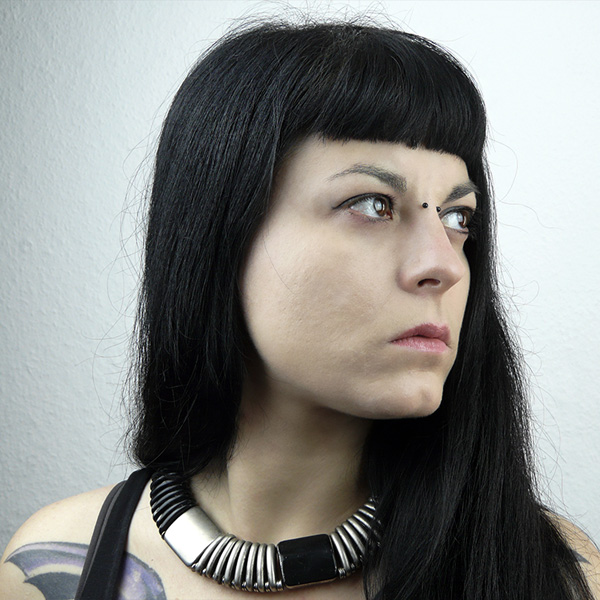 Suit Kei is founder of the crew Drastic Beat, old landmark of Italian underground, and of Witches Are Back, international transfeminist collective producing art events, also running a music label and a radio broadcast.
She brings across Europe an eclectic music style rich in influences, built up on a solid techno frame that plays with electro and breakbeat, a perversion for 80's sounds, a taste for psychedelic grooves and a manic obsession to harmonic and rhythmic fusions.
Imprinted by the underground gothic and the European illegal rave party scene of the 90's, DJ since 2001, she produced, organized and played in lots of events that left a mark on the Italian scene, and not only, playing in many and diverse locations, from big squats to historic clubs.
She performed in many cities, clubs and festivals, with relevant names of the international electronic music scene, in Italy, Germany, Czech Republic, Spain, France, Holland.
In 2013 frequent gigs in Berlin took her to Germany, where she has found a fertile ground for her music, with new projects and gigs.
Recently she focuses her attention on the growth of the Witches Are Back projects.