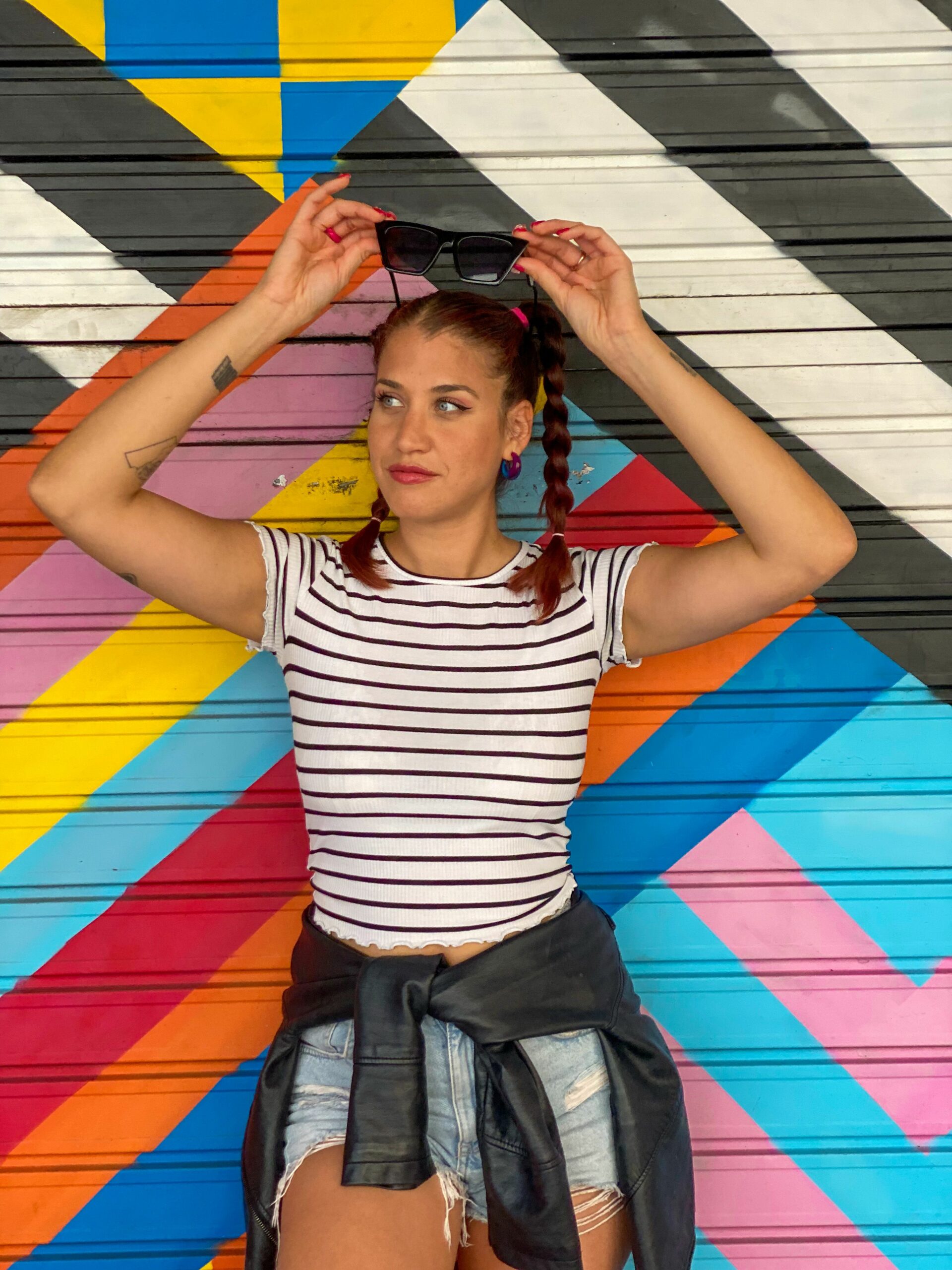 Born in Argentina in the late 80's, Agustina AKA Sagan developed a very early curiosity for music by learning to manipulate her parents' cassette player, even before she learned how to speak.
Based in Berlin, Sagan is a constantly evolving artist who avoids pigeonholing herself.
She currently hosts her own radio show called "SMS" which has rotated through some of the most important independent radio stations in Germany and the UK: Noods Radio, Refuge Worldwide, Sphere Radio and Bloop.
In it she pours out allhermost exquisite findings and is home to her experimental side where she plays withavant-garde music, broken beats, bass, punk, post-hardcore and a lot of hip-hop.
With the project "thePhilosophica" where she works as a producer and composer, she has sealed her first EP "Learning how to die" on AEON label.
Her goal is to absorb as much knowledge of music as possible, to unravel and tracethe invisible line between genres and styles, as well as to learn from its history inorder to always be the perfectsoundtrack for any situation, time and audience.
Her sets are characterized by being versatile, playful and challenging, whether playing live or recording mixes for labels such as Lobster Theremin.
Sagan knows no limits and her never-ending quest for the unknown has led her to play festivals like Fusion, ADE, Garbicz, Bucht Der Träumer, and clubs like Watergate, Kater Blau, Kit Kat, Renate, sharing line ups with DJ Hell, Peggy Gou, FJAAK, Stephan Bodzin, Keinemusik, Roman Flügel, Jennifer Cardini, Gerd Janson, DJStingray 313, Marvin & Guy, Innellea and many more.
This versatile artist who never disappoints and always surprises has found her own mark which could be defined as "electro, bass and breakbeats" even if she is reluctant to sum it up in just three words. With hunger for knowledge, and an engine fueled by curiosity, Welcome to her cosmos.