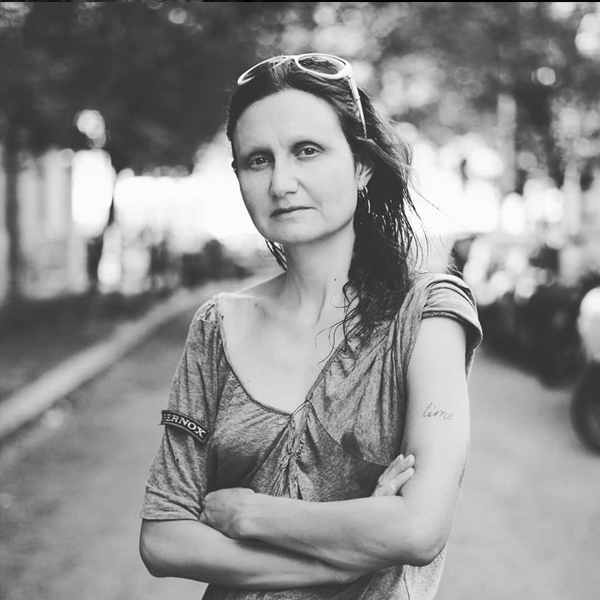 Lady Maru started producing music in 1994 with an electric guitar, some toy percussions and a tascam 4-track recorder. At that time she was playing guitar and some rudes electronic devices in no wave and post punk bands.
She started her professional career as a dj in 2003 in some underground parties and clubs in Rome. Maru offers a varied sound, ranging from hard techno, to deep techno and underground tunes , providing energetic and dynamic dj sets. She has been resident dj at Amigdala, a well known techno party in Rome that took place in the best roman clubs with the contribution of many international djs.
Now she is part of the Gegen residents' crew, one of the best known techno queer parties in Berlin, and at U-Kabarett in Rome, a techno party that includes live performances. She also very often collaborates with LaRoboterie, a true-active italian queer collective.
At the same time, she is producing music for various projects (theater, performances, dance projects, live bands).
She is working on a new techno live set and on her new own label for acid tunes abc – acid boiler coalition.
Recent or upcoming labels : Smr Underground, Pure Dope Digital, Achromatiq, Physical Techno Recordings , Mephyst, Obskur Music, Hydraulix.