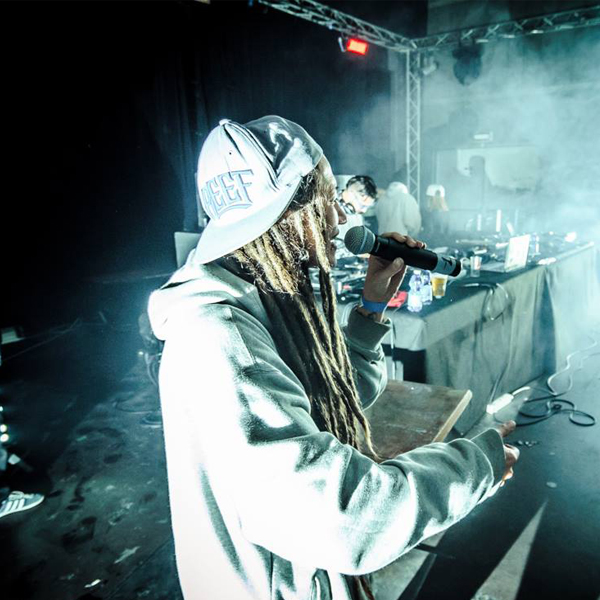 Singer, songwriter, MC.
Born in 1982 in Sicily, citizen of the world, and precocious traveler.
From rap to r'n'b, from soul to breakbeat, from jazz to jungle, from folk music to d'n'b, and so on. In her texts she treats about various subjects: politics, love, environment, mafia, immigration, music, to behave with consistency and the courage of remaining her true self in these times.
In prevalence she sings rap, with no lack of collaborations with other artists, like: Papa Rasty (Czech Republic), Under Heaven (Valencia,Spain), Mugen from Mental Alchemist (Sicily), Babs Smash (Ghana), with whom she sang on breakbeat, reggae, r'n'b, raggamuffin tunes.
The electrocution comes when she saw for the first time hip hop videoclip on MTV America,at the beginning of 90's, and she discovers love for rhyme,her passion for the flow.
She began writing her own texts at the age of 15 years.
Some important steps of her path: in 2011 she sings at the opening live of Dj Gruff in Cremona;and she also sang at the opening lives of: C.U.B.A. Cabbal, Sab Sista, Bassi Maestro, Dinasty, Inoki, PMC and more. Recently, she performed in Greece, Czech
Republic, Spain, Berlin.
She sang supporting various causes that she cares about in raves, squat, and occupied places in general (T.A.Z); her attitude is conscious, feminist and rebel. In february 2020 she sang at the 10° anniversary event of Witches are Back in Rome, at Forte Prenestino.