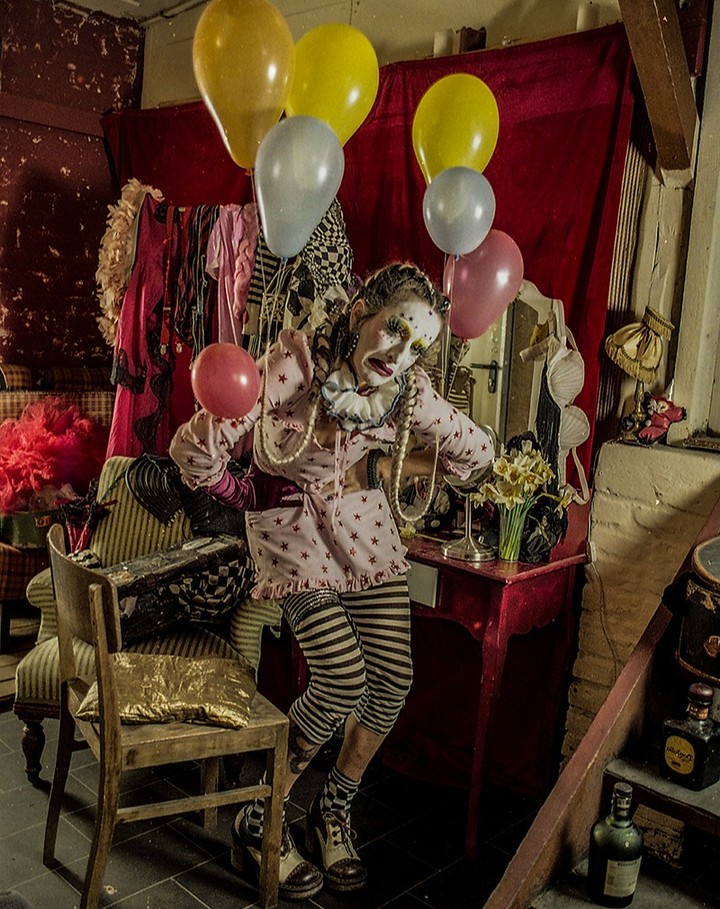 Eva
Clumsy,
performer based in Berlin, specialized in pole dance, fire show, side show and trashlesque.
She has a dramatic and theatral appeal, combined with a strong, powerful, physical approach.
Catch her travelling around Europe with NoStruckture cabaret show, or performing in Berlin´s clubs.
One way or another is always a freaky mess!
She is struggling all the time with love, drama and death.
She often pretend to be pretty but the result is scary and
clumsy, and, of course, fun
. 
She performed for the first time with Witches Are Back in February 2019, at the Festival taking place Forte Prenestino of Rome, yearly gathering of the collective.