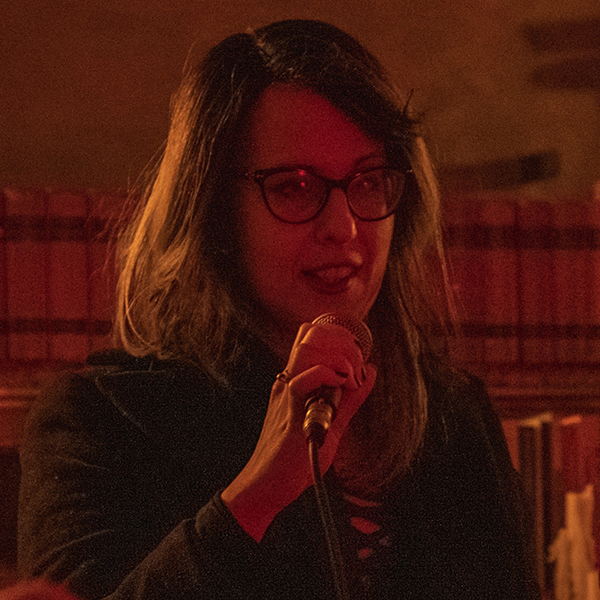 Arianna Forte is an independent researcher, editor and event planner, specialized in New Media and Digital Art.
Her field of interest concerns the way how the "physiological body" can be affected by technology and she is currently pursuing an inquiry regarding the contemporary artists approach to the above mentioned topic. With an academic background in Film Studies, she has held a Master Degree in Performance and Multimedia Art from La Sapienza University of Rome.

Since the young age, she has been involved in event organization, starting with Italian movie festival as well as being in charge of the Black Maria Cineclub for two years. Moreover, she has worked together with international events such as Live performance meeting, a live video performer, visual artists and vjs international taking place in Amsterdam.

Recently she moved to Berlin in order to collaborate with the 30th edition of Transmediale – festival for art and digital culture, a benchmark for those who are inside the new media's environment. At the same time she has been writing for several Italian journals, ranging from Nocturno Cinema, specialized in independent cinema and b-movies, to Exibart and Il Muro, journal involved with Visual art, where she had her own column on digital and new media arts.
Right now, she is assisting Human Ecosystem Relation, following the production and the communication of Bodyquake performance by Oriana Persico and Salvatore Iaconesi