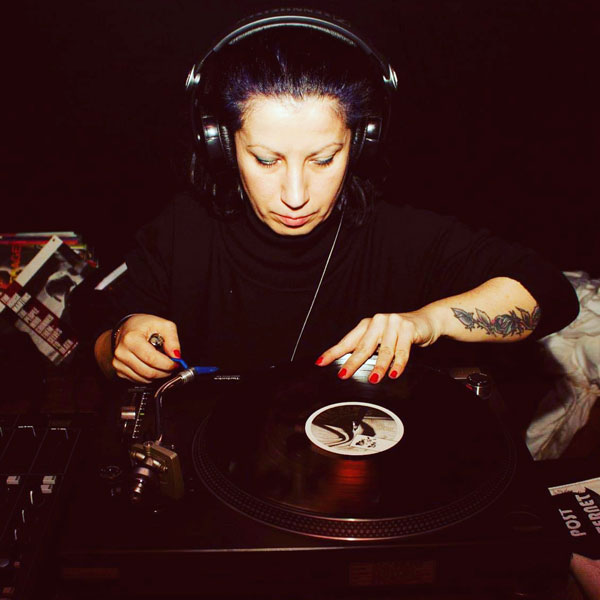 Antonella Pintus AKA Anna Bolena was born in Sassari (Sardinia, Italy) the 7th of December 1970.
She has a degree in psychology and a Master in NLP and Communication. She spent long time in Rome where she was a very active part of the early rave scene of the 90's, lives in Berlin since 2004.
Musician, producer, writer, video maker and event organizer, has taken part in several music and video international festivals, and is co-founder of the famous Berliner queer party Buttons, formerly know as Homopatik.
Interested about innovations and challenges, she runs the music and video production Idroscalo Digitale and the label Idroscalo Dischi. She is currently collaborating with the Detroit-based Mixworks and being also an important part of the Witches Are Back music label project.