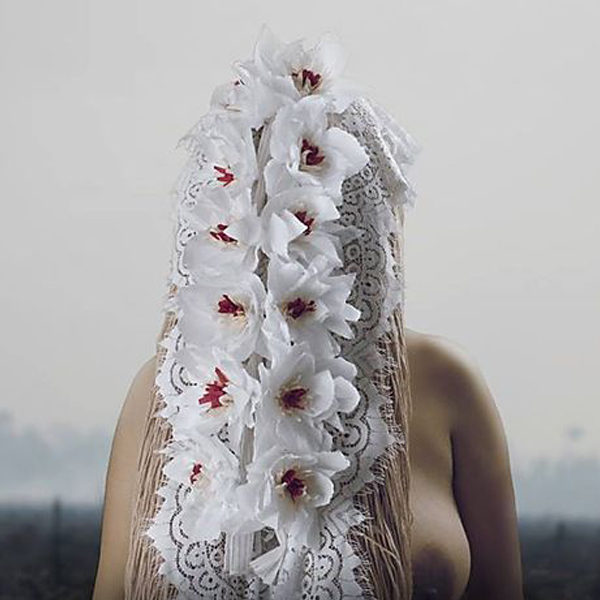 Twin Flame is an aesthetic journey in which ritualistic body art and live sound performance are combined in order to keep ancestral forces & knowledge alive.
Behind the project is Verónica Mota who has stablished herself as a political and provocative creative worker from Berlin operating professionally in artistic fields such as sound art, music, radio, sound design, video and ritualistic body art performance.

Twin Flame is a solo project that focuses on themes related to dream territories, trans-gressive art, the Occult, evocative narrative, new technologies, sci-fi tales, J.G. Ballard distopias and alchemical sound.
"Twin Flame left a huge impact with her last body art performance. She scared me, fascinated me, awaked me and truly touched my heart & soul. I won't forget her performance. A must see!" –
Annita Bloom / Independent Media