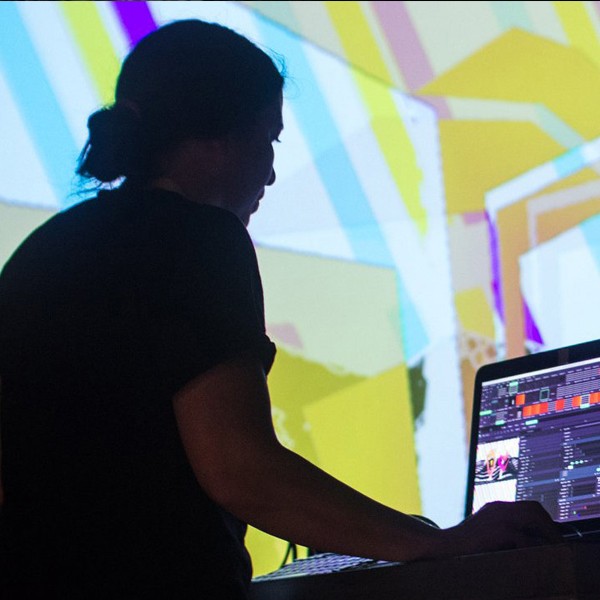 Simona Noera AKA m0rf (von KinocirKus) is a VJ from Rome, where she started her career as video editor in 2005. After moving in Prague in 2007, she started performing live.
She makes video mappings, video installations, stage engineering and create original video contents.
She worked for many years with the most famous clubs and musicians of Prague. Co-founder of KinocirKus, she works also at BYOB in Prague and in the same city organizes from 2011 and 2017 the VJ meetings, creating a local VJ community.
She collaborated with many light festivals like: Signal (Prague), Art Vision (Moscow) Berlin Festival of Lights, Kyiv Light festival, RGB (Rome), LPM – Live Performers Meeting (Amsterdam, Rome), Rencontres Audiovisuelles (Lille), Odessa Light fest,  Re+Action AV (Caldas da Rainha), Genius Loci (Weimar), PAVA festival (Berlin), D.A.V.E. (Dresden), VJ Festival (Nurnberg), Septembeam (Olomouc), BeSeite (Mannheim), Generate festival (Tuebingen), Prototyp festival (Brno) & many more.