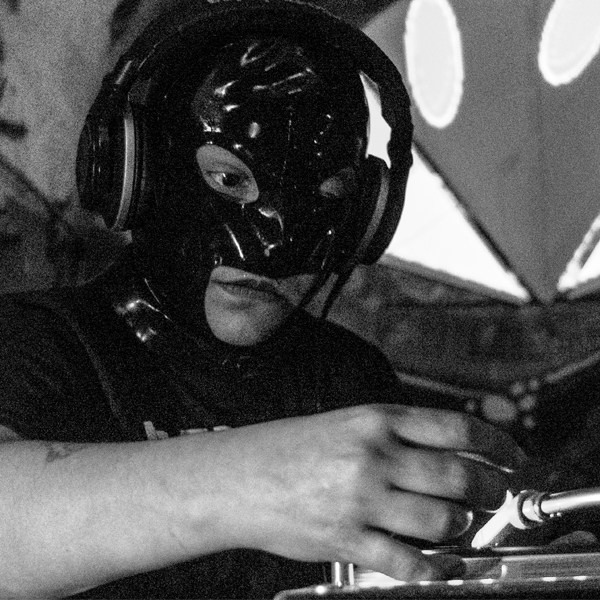 Espectra Negra is one of the most excellent solo projects producing dark ambient, power electronics & ritualistic noise in her home town Berlin, Germany.
Born in Mexico City she became an important part of the political punk scene in the early 1990s. In 1997 she came for the first time to Europe where she researched new music expressions such as Brake Core & Techno. In 2000 she moved to Chicago where she digested the US-American hard core scene focused on the Latino and Black underground subcultures. After living in Chicago she moved to Berlin where she has worked since then as radio producer, experimental filmmaker, sound designer, dj, tech-teacher, curator, sound artist, ritualistic noise producer & body art performer.
Her debut album "Savage Justice" is one of the best printed releases by a female solo project in Europe which includes John Murphy (SPK/Last Dominion Lost) on drums and Annie Stubbs (Devotion/Sudden Infant) on vocals, two of the most talented punks from the 70s era in Australia and the UK.
Since 2017 Espectra Negra has stablished as a solid powerful project from Berlin. She keeps the old industrial sound mixed with shamanic elements and sound art creating a powerful mix known as Alchemical Sound. Her works are influenced by SPK, Throbbing Gristle, COIL, Maurizio Bianchi, Anne Guillis, Muslimgauze, Ghédalia Tazartès and Merzbow, among many other outlaws.